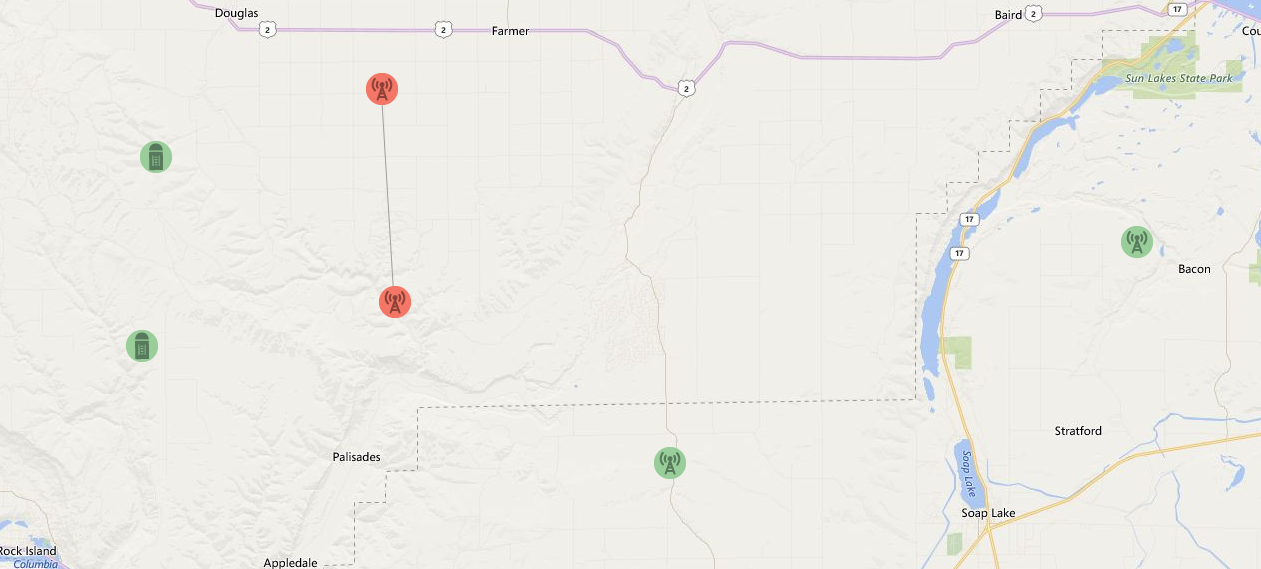 If your company uses parent/child, tower connections on the complete network map are marked by lines between locations.
To edit a connection between two locations select the icon on the map and click on the name of the location.

Click on the associated equipment tab and chose the device connecting the relevant site.
In the equipment page select parent child and you will be able to see any devices connected to the current device.
If this is the parent of the device you wish to change you may click on the link to the child.
Once you are on the parent/child tab of the child equipment in the relationship you wish to change, simply click Add Parent and select the equipment that is the new parent for this devices. As devices can only have one parent, the previous relationship will be removed from the database.
lIf you go back to the complete network map you will see the new relationship.