The appearance page can be found under Config > System Configuration > Appearance.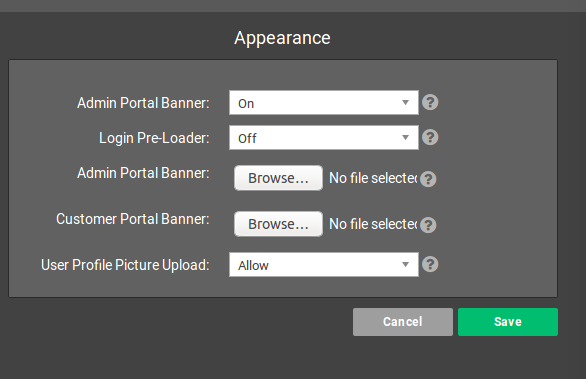 Admin Portal Banner: (toggle and file upload)This banner shows at the top of Powercode internally and on customer Contracts. The toggle allows you to choose whether you want the Admin Portal Banner to be visible at the Admin Portal.
Customer Portal Banner: This image will display at the top of the customer portal.
Login Pre-loader: Displays a loading animation on the login screen for slow connections.
User Profile Picture Upload: This determines whether WebUser profile images can be uploaded by users with permissions lower than Administrator. Profile images are only available on internal accounts and not customers.