Installing CentOS
If you don't know what your server specifications should be see our Powercode Billing Server specifications document.
Powercode runs on CentOS Linux. You can download an up to date version of CentOS 6.10 by using these mirrors. Please make sure you install the 64bit version of CentOS – the currently tested and approved version to use is Version 6.10 64bit. We do NOT currently support any other version of Linux other than CentOS Version 6.10 64bit. Powercode WILL NOT RUN on CentOS 5 or 7, or any other Linux distribution.
For information on recommended server and hosted server specifications see Recommended Powercode Billing Specifications.
Please follow the guide below to properly install CentOS.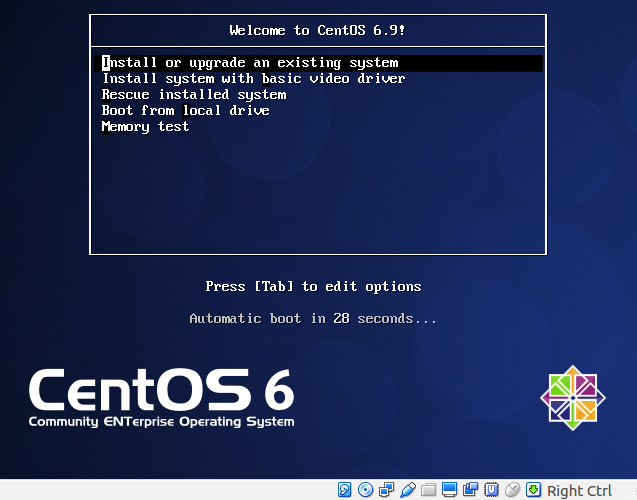 Burn the downloaded image using an application like ImgBurn onto a blank DVD and boot your server from it. You will be greeted with the screen shown above.
Select Install or upgrade an existing system.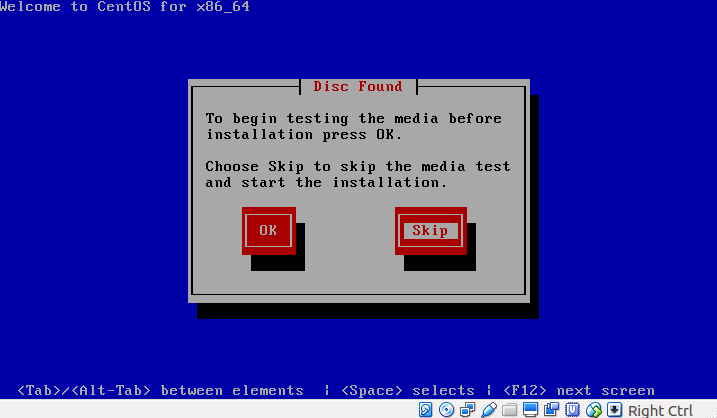 Chose to Skip testing your installation media and you will see the CentOS 6 splash page.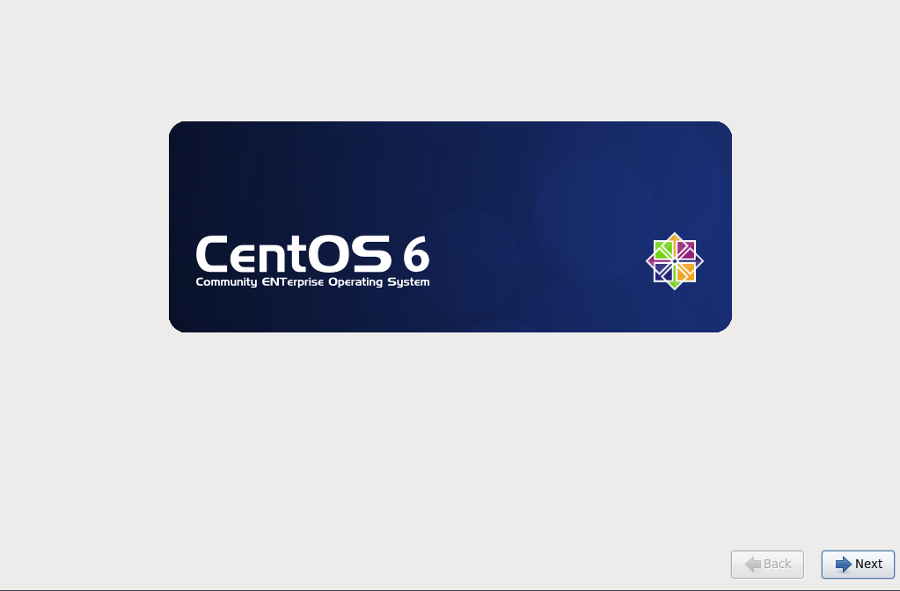 Click next to begin configuring the operating system.
Select the appropriate language and keyboard layout for your installation.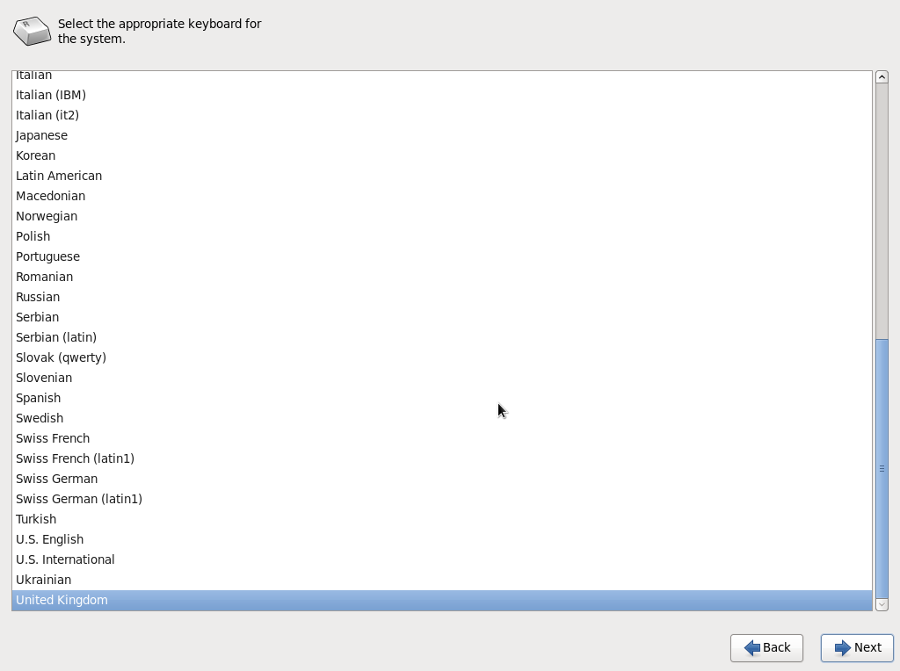 Unless you have a specialized server setup, Basic Storage Devices is the next option to select. A specialized setup would be something like your server will directly access a SAN (not through a virtual machine) or is driven from an iSCSI disk. For almost all users, choosing Basic Storage Devices is correct.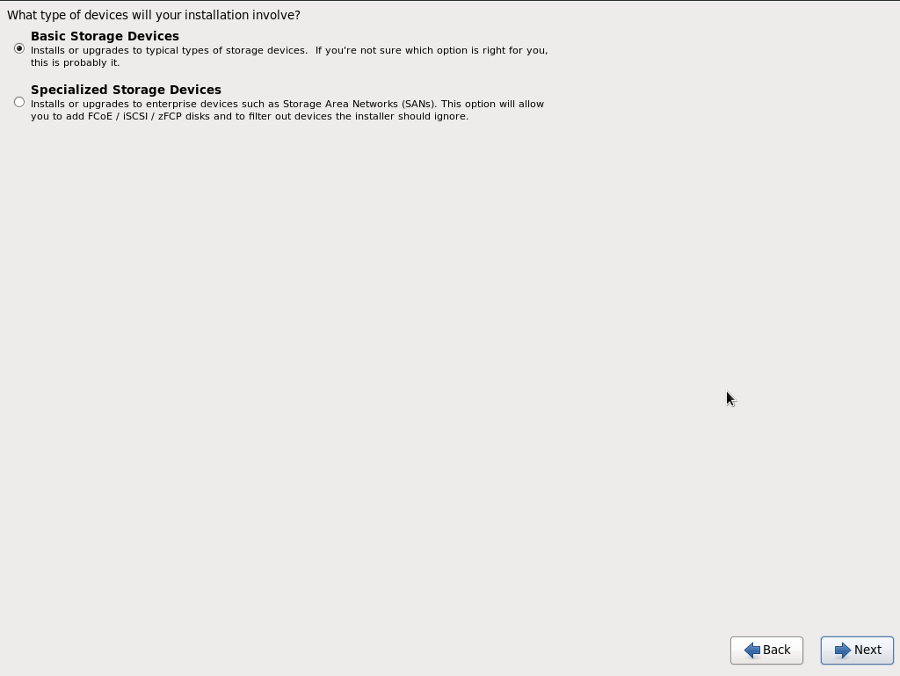 You will receive a warning that the storage device may contain data.  Chose to discard any data.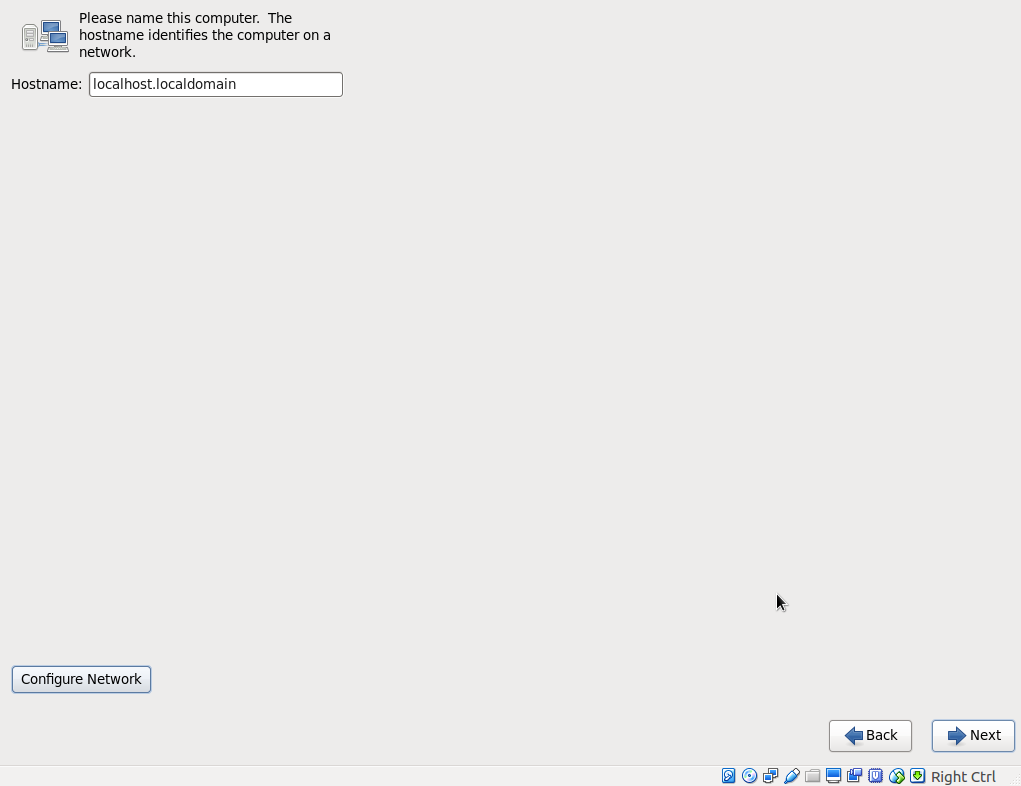 It is very important on this screen that you put in a proper hostname and click the Configure Network button. You should enter whatever hostname you plan to use for your Powercode billing system (e.g. billing.powercode.com, powercode.myisp.com). Now click Configure Network.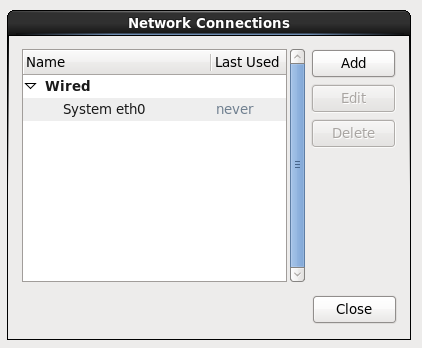 If you have multiple network cards in your machine, they will be listed here as eth0, eth1, eth2 etc. Click Edit while selecting the interface you wish to use (typically it will be eth0).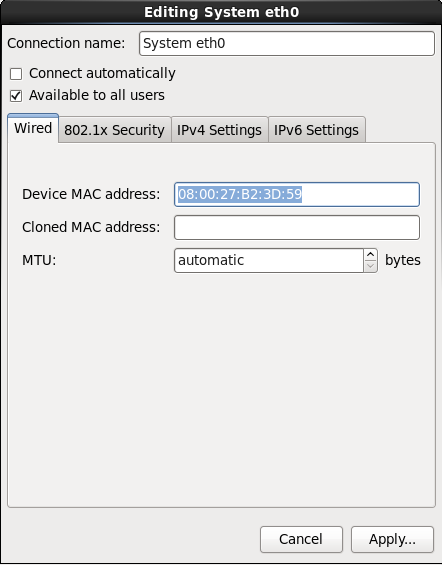 There are two important steps to take in this screen. The first is to check the Connect Automatically box at the top of the window. If you don't check this, the network card will not turn on when the machine reboots!
Next, click IPv4 Settings.
You will probably be configuring a static IP – if so, change Method to Manual. If you are using DHCP, just leave Method on DHCP.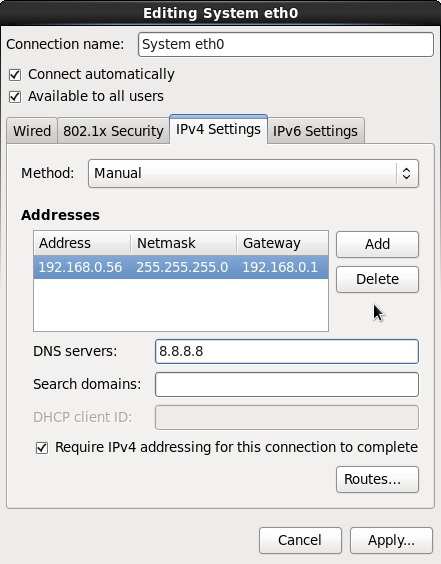 If you are using a static IP, you will need to click Add next to the Addresses window and enter the address, netmask, and gateway. You should also enter some DNS servers under the DNS Servers section – multiple servers should be separated by commas. If you do not have any DNS servers to use, you can enter the public Google DNS servers which are 8.8.8.8, 8.8.4.4.
When you are finished with this, click Apply.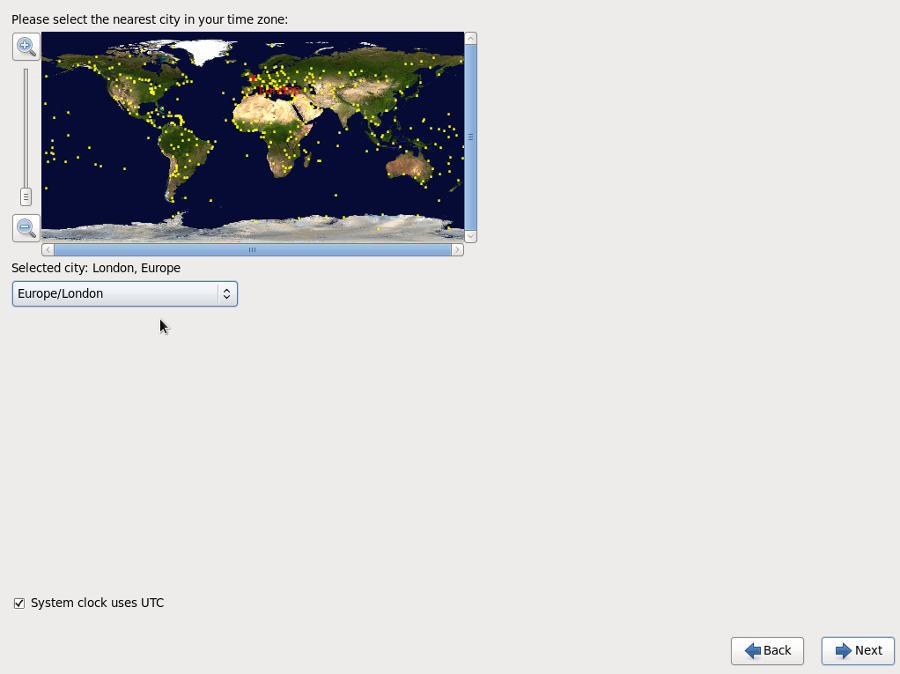 Select the correct timezone for your server and make sure the BIOS on the server is set to UTC. It is important to select an accurate timezone here as this will be used by all time-based processes in Powercode (e.g. billing).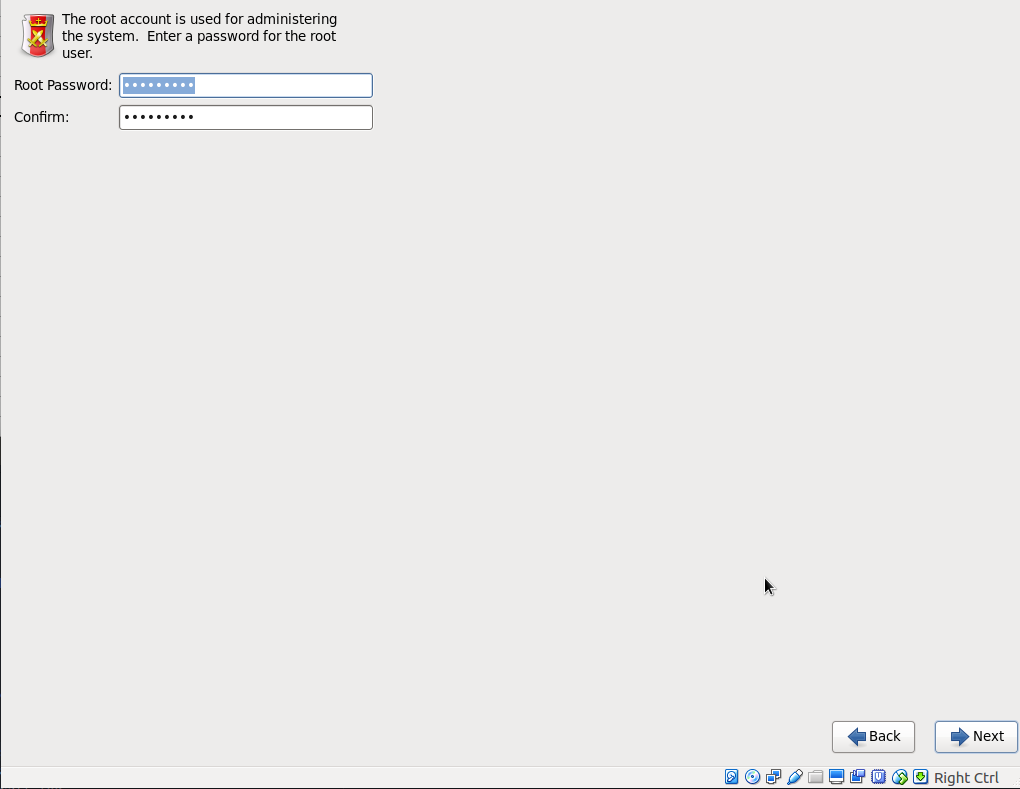 Enter a root password. It is very important that you remember this password and set it to something hard to guess – if someone is able to guess this password, they will have full access to your server.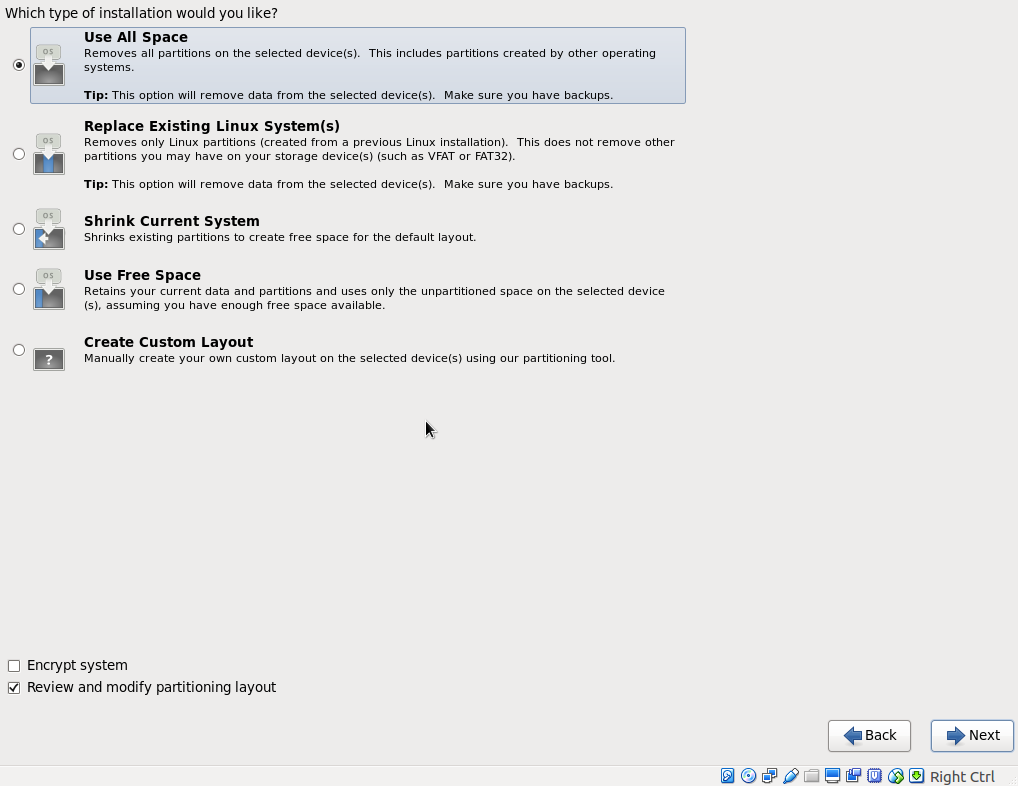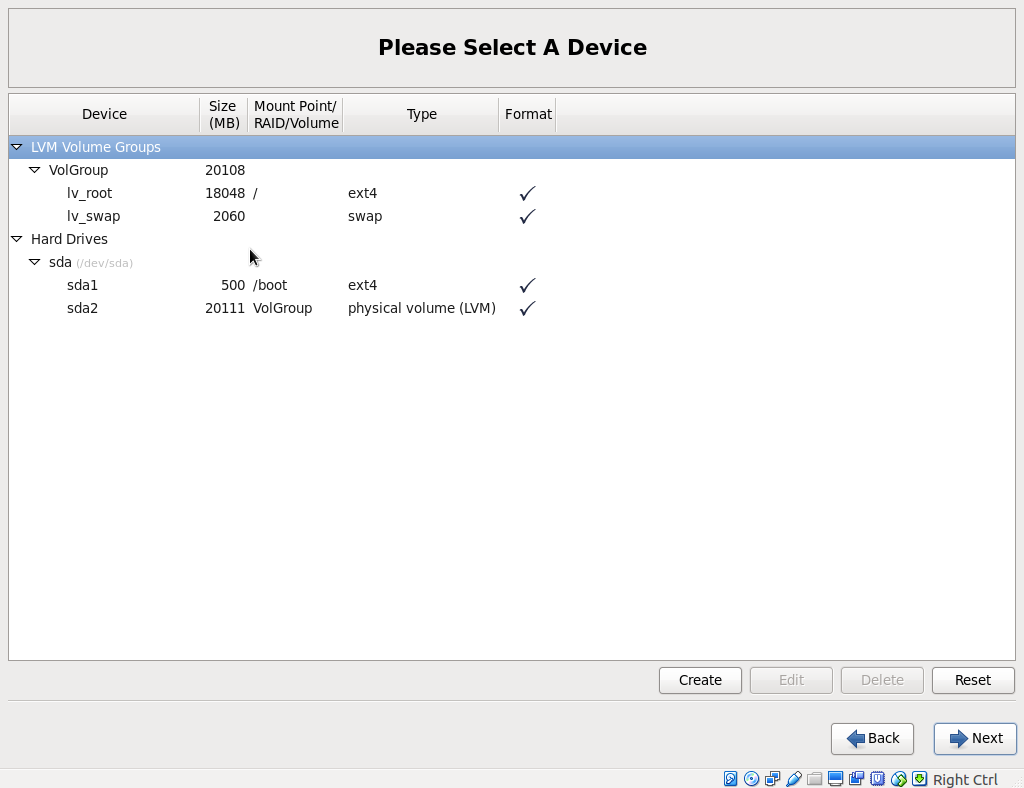 The disk layout will sometimes be set to allocate most space to the /home directory with only a small /root partition. If this is the case, you should highlight and delete the entry under VolGroup with a mount point of /home and then highlight and edit the partition with a mount point of / (normally labelled as lv_root) and modify its size to be all available space. You should end up with a configuration that looks like the one above – sizes may be different, but the layout should be similar.
Click to write changes to disk when prompted.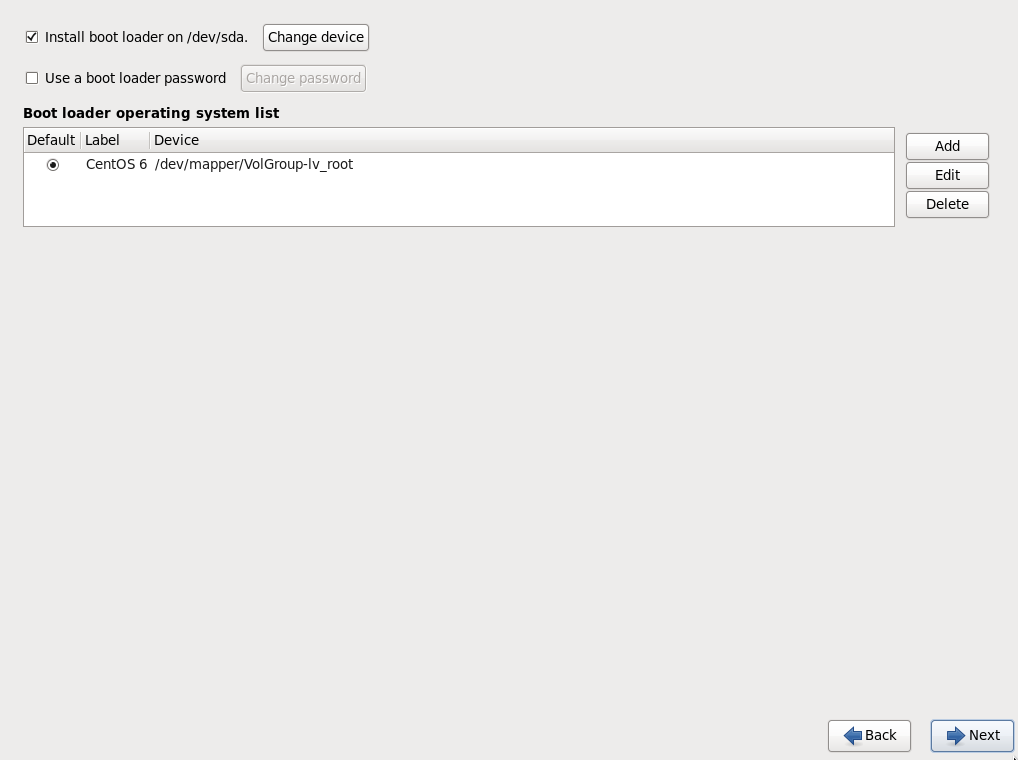 Make sure the box is checked to add a boot loader to your default location and click next.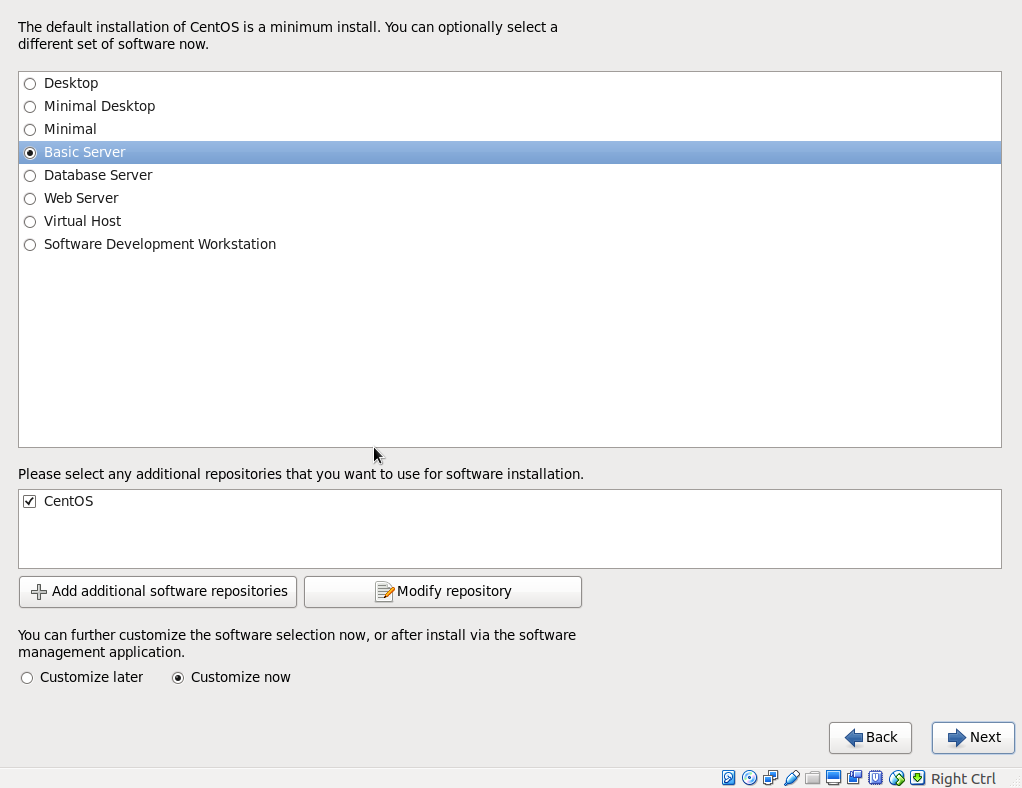 Select Basic Server on the next screen and hit next.
Now sit back and wait for CentOS to install. Once it reboots your server, confirm your server's network settings.