This service pushes data from a router on a private IP to the cnMaestro server. Normally when traffic is NAT assigned to a private IP address, as it would be on a customer router, usage data and connecting devices are not visible to the service provider.
cnMaestro uses a cambium device to push data from that private network outward to the external cnMaestro server, where it can be accessed by Powercode.
ClientID and Client Secret can be found on the API Client page under Services in the cnMaestro interface. This page is available as of version 1.6.0.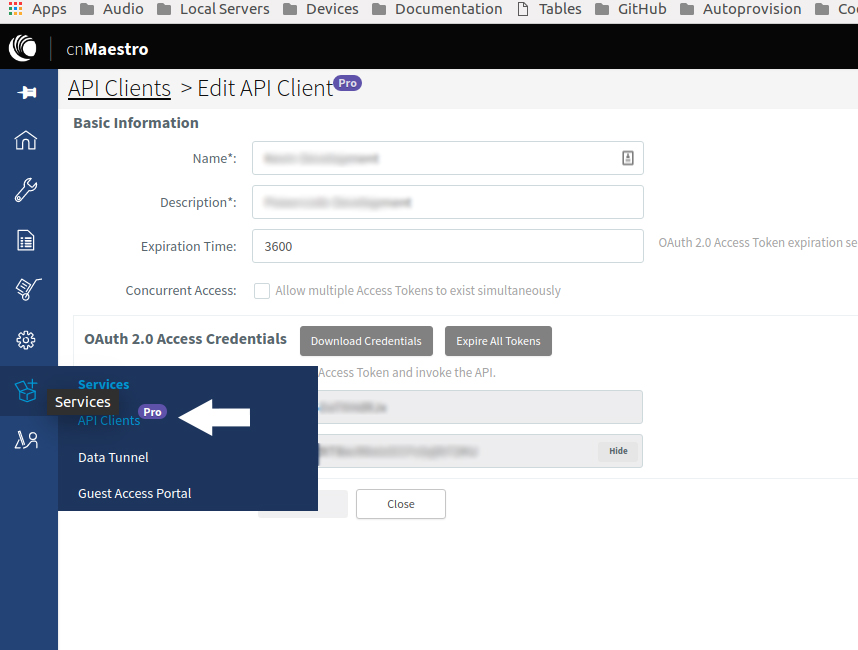 cnMaestro can be activated within Powercode by entering your account information in the correct dialog boxes under Config>Third Party Integration>cnMaestro.

To link a cnMaestro device type to the cnMaestro service simply edit the device type under Items>Devices>Device Types. When editing the device type there will be a new dropdown for cnMaestro Device Catagory. You will choose from one of the three  equipment types: Access Point, Subscriber Module and Home WiFi.

Once cnMaestro compatible Devices have the correct Device Type in Powercode and the service has been activated, a link will appear next to equipment of the chosen device types on the customer overview to a page displaying cnMaestro data currently available through the cnMaestro API.