Opt-In/Opt-Out
There are three ways to opt-in/opt-out of SMS.
Customer Portal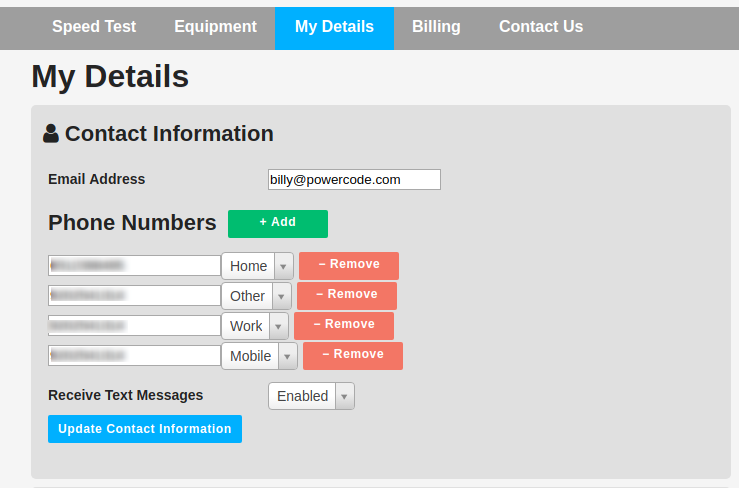 Editing a Contact

Texting Twilio From Number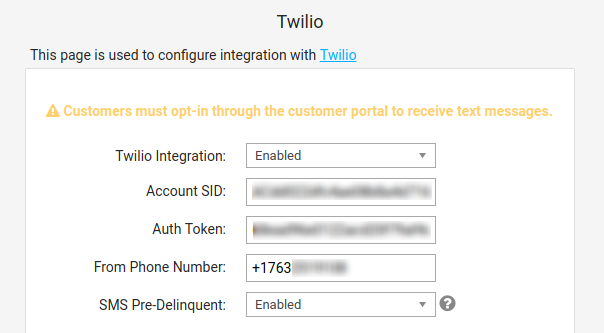 By default, Twilio supports specific keywords to opt-in to and opt-out of receiving messages.
Opt-Out: STOP, STOPALL, UNSUBSCRIBE, CANCEL, END and QUIT
Opt-In: START, YES, and UNSTOP
Texting any of the opt-out keywords will opt a customer out of receiving SMS. However, texting anything else, will opt-in customers to receiving SMS. To opt-in through text messaging, a phone number must meet two criteria: number opting in must belong to a contact, number opting in must be a mobile number. If you would like to change any of the Opt-In keywords, you will have to Contact Twilio Support.