Google has replaced Bing mapping functionality as of version 19.12.05 of Powercode!  This means geolocation will be more accurate and we can offer additional functionality including flexible customer filtering and freehand group selection.
Google Maps API Configuration
To configure Google Maps to work with Powercode, you will need to set up and configure a Google API Key with the following 7 APIs enabled. 
Geolocation API

Maps Javascript API

Distance Matrix API

Maps Elevation API

Directions API

Geocoding API

Places API
To acquire a Google Maps API key please use the guide on the Google Maps Platform. 
The Google Maps integration requires non restricted API implementation to any API Key Type or Server IP / URL for correct functionality.
Once an API key is acquired enter the key under Config > System Configuration > Maps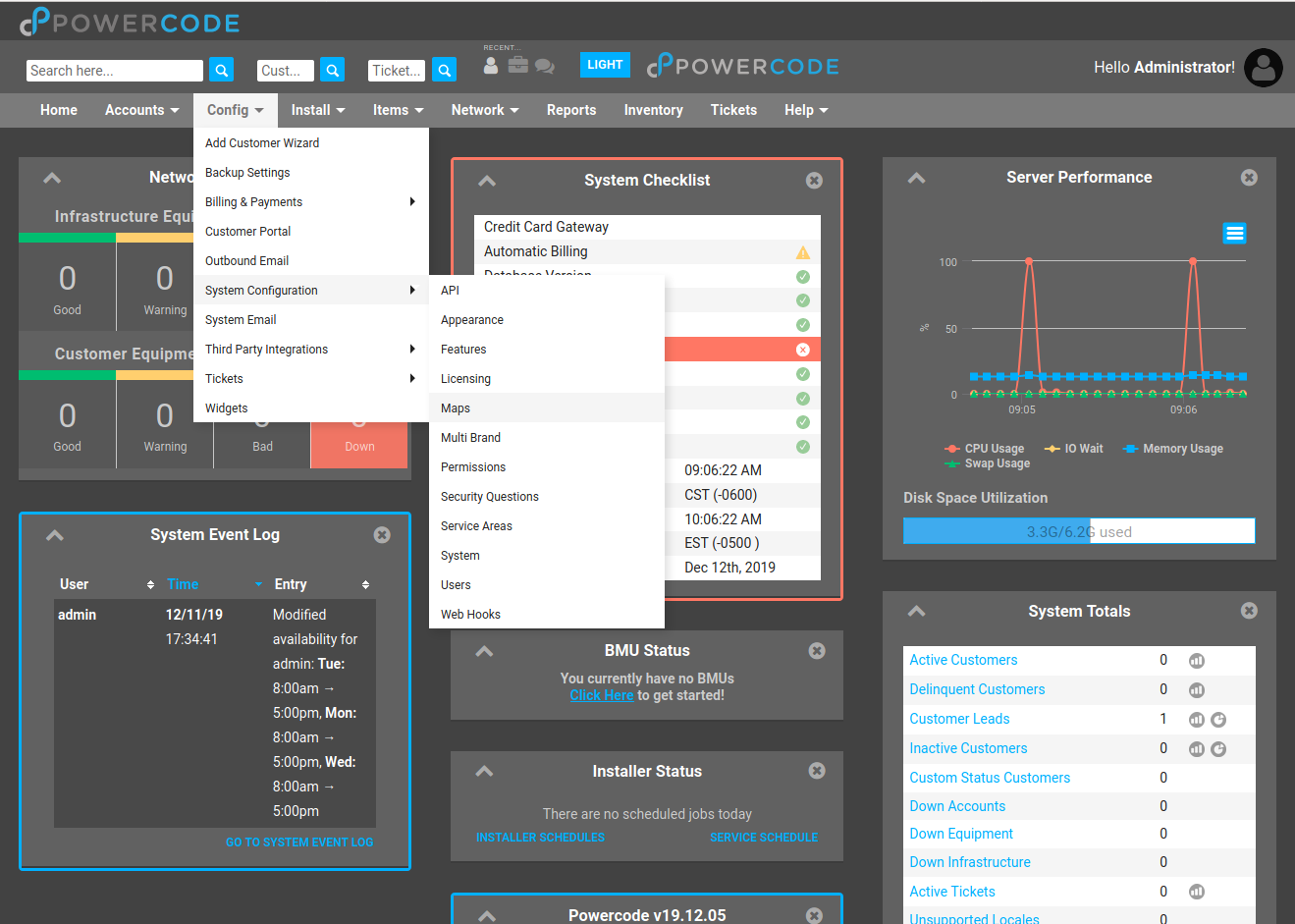 Enter the API Key in provided field and click save.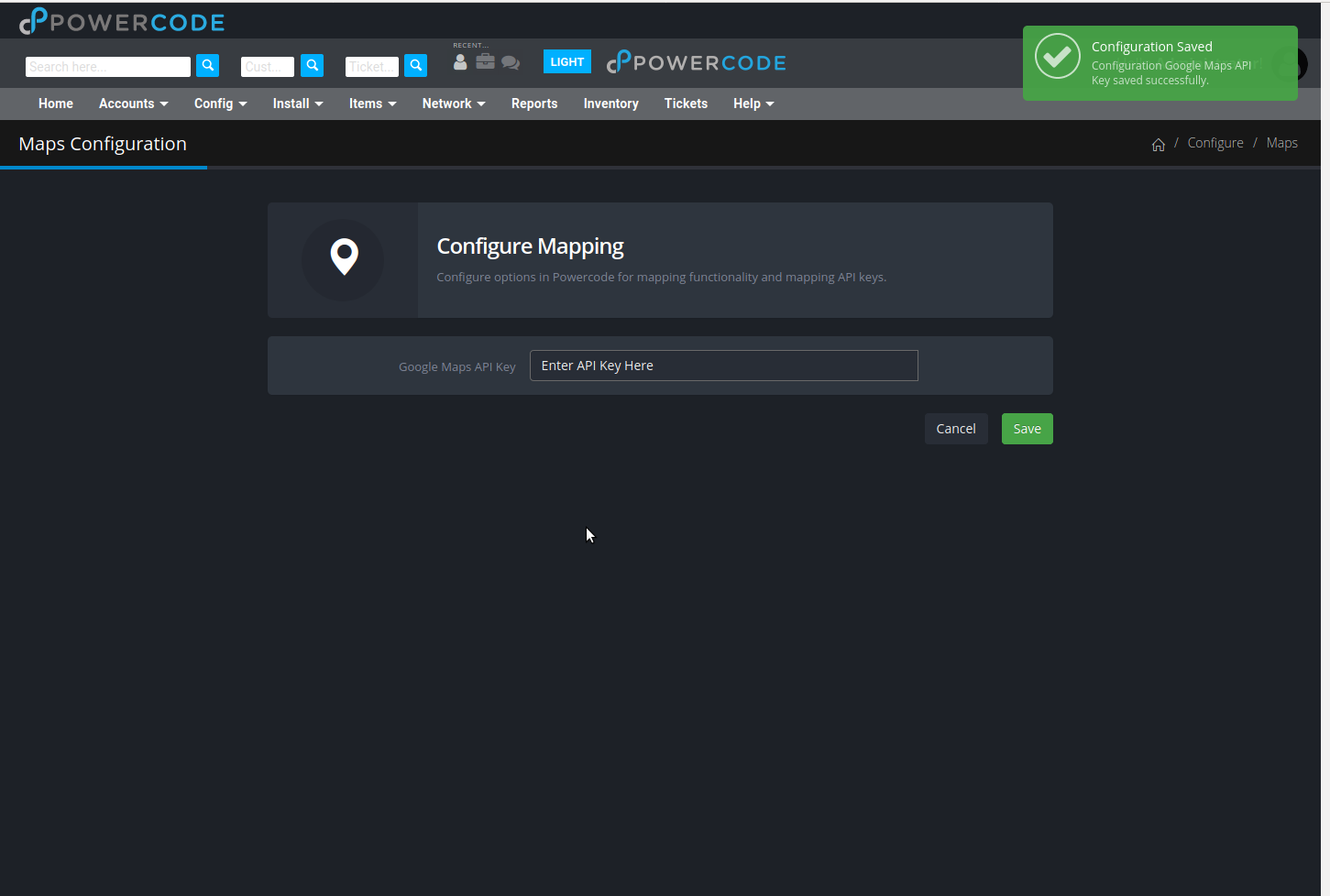 If your key is correctly configured in Google and you have entered it correctly in Powercode, you should see the prompt in the upper right corner of the page.
If you instead see a notice that the integration failed, please check your API restrictions and re-enter your API key by hand.  If you miss the notification or would like to experience the expanded functionality firsthand you may confirm map functionality under Network > Maps > Complete Map.